Spains Financial Crisis to Worsen Despite Bond-buying Program; Special Report by Leading Financial e-Letter Investment Contrarians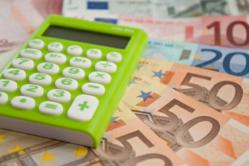 New York, NY (PRWEB) August 25, 2012
In a recent Investment Contrarians article, editor George Leong reports that the European Central Bank (ECB) will look to the bond market for help; the ECB is considering another bond-buying program for Spain in hopes of driving down yields, with the country facing a financial crisis. However, even with this program in place, Leong believes that Spains financial crisis will only worsen.
The problem is that Spain needs help now, as the 10-year Spanish bond traded at an unsustainable yield of 7.2% on Friday, which could force the country to seek a bailout to avoid a worsening of the financial crisis, explains Leong.
The ECB has said it would help Spain once it formally requests a bailout. Leong believes the ECB wants to see Spain put together a tough austerity program in exchange for a bailout; but Spain is trying to avoid this, as a tough austerity program would bind its government spending.
Just like Greece, the country is facing a financial crisis, a second recession, and an unemployment rate of 25%, notes Leong.
The Investment Contrarians editor points out that this high unemployment rate, of course, means fewer jobs, but ultimately, it means less consumer spending. He notes retail sales in Spain have been steadily declining, representing 24 straight months of contraction. According to Leong, the massive reduction in spending means stagnant economic growth, which in turn, means less tax revenue for the government at a time when the national debt is expected to rise.
The countrys economic strength is declining, he claims. If Spains financial crisis worsens, the aftershocks will likely be significant to not only the eurozone, but also the global economies.
Unfortunately, Leong sees no clear-cut solution.
To see the full article and to get a real contrarian perspective on investing and the economy, visit Investment Contrarians at http://www.investmentcontrarians.com.
Investment Contrarians is a daily financial e-letter dedicated to helping investors make money by going against the herd mentality.
The editors of Investment Contrarians believe the stock market and the economy have been propped up since 2009 by artificially low interest rates, never-ending government borrowing and an unprecedented expansion of our money supply. The official unemployment numbers do not reflect people who have given up looking for work and are thus skewed. They believe the official inflation numbers are also not reflective of todays reality of rising prices.
After a 25- to 30-year down cycle in interest rates, the Investment Contrarians editors expect rapid inflation caused by huge government debt and money printing will eventually start us on a new cycle of rising interest rates.
Investment Contrarians provides unbiased research. They are independent analysts who love to research and comment on the economy and investing. The e-newsletters parent company, Lombardi Publishing Corporation, has been in business since 1986. Combined, their economists and analysts have over 100 years of investment experience.
Find out where Investment Contrarians editors see the risks and opportunities for investors in 2012 at http://www.investmentcontrarians.com.
George Leong, B. Comm., one of the lead editorial contributors at Investment Contrarians, has just released, A Problem 23 Times Bigger Than Greece, a breakthrough video where George details the risk of an economy set to implode that is 23 times bigger than Greeces economy! To see the video, visit http://www.investmentcontrarians.com/press.
Find More New York Stock Exchange Press Releases
News from Yahoo: